Finding great pose reference can be hard, but we're here to help! These are some of the best places to find pose reference on the internet (for some of the best prices too).
"Wait, people really use Bing?"
They do, and it's surprisingly good with image searching! When I'm looking for very specific things and am trying to research a certain style of clothing or a particular culture, I get really good results on Bing. Their image suggestions are also a great way to browse for more, similar images. Once I can find one image that starts to get close to what I'm after, I can find even more shots by continuing to click on the suggested images.
While the images are usually copyrighted and not free to use in commercial work, I love using these for my own studies so I can study a diverse range of subjects.
---
This is my favorite of the totally free, royalty free, stock photo sites. There are a few others but I think this one usually has the best pose reference for artists to work from.
When you're working from shots like this, though, it's important to remember that most photographers do a fair bit of editing to the images they share. You're probably not going to find the most natural colors or values in these images. But if you're looking for an already-stylized shot to do a portrait study from, this is a great place to look.
---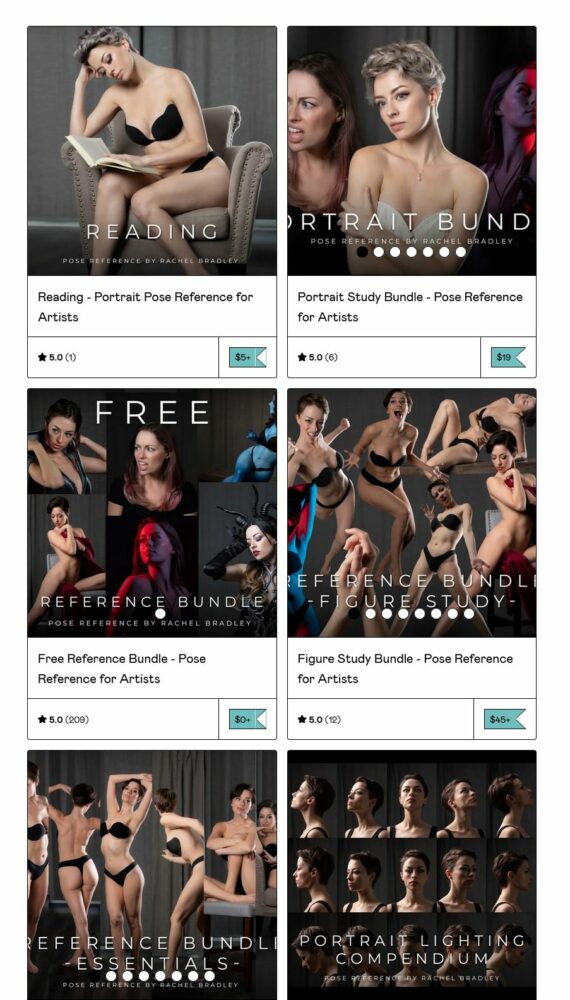 Rachel Bradley is an incredible artist & model (who you might recognize from some of our packs here on Reference.Pictures) with a huge collection of pose references. Not only underwear shots and fantasy costumes, but also a huge number of modern clothing reference.
And of course: extremely expressive poses and faces! She does an amazing job of creating some of the most dynamic, lively shots I've seen. She's gotta be the most expressive person you'll ever find.
Go follow her on Instagram and check out her art!
---
Lilian is doing something a bit new with her reference: she's doing live figure drawing sessions online! Join her and other artists for these live video sessions and work on your figure drawing in an environment that imitates real life drawing classes. I love that she and other models like her have started to do this.
Go over to her Instagram profile and sign up for the next session!
---
Formally known as SenshiStock, they're one of the original sources of great post reference and they're still crushing it! They have a fantastic library of all sorts of drawing reference with diverse models for very reasonable prices.
The lighting is usually not the main focus of these images, so you might want to look elsewhere if you want more dramatic lighting in your reference.
Be sure to browse their extensive collection of free drawing reference on DeviantArt here.
---
Another of the OG stock reference creators, Jessica specializes in fantasy studio self portraits. She has a huge collection of images and they're beautifully lit and photographed.
I'd be amazed if you could browse through their reference and not find something that gets you inspired to draw.
---
Cubebrush is a digital marketplace that features a bunch of different creator's pose references (including Reference.Pictures!), but there's a lot of good stuff here to look through. There's new stuff being added all the time, too, so you'll always have a fresh supply of inspiration at the ready.
---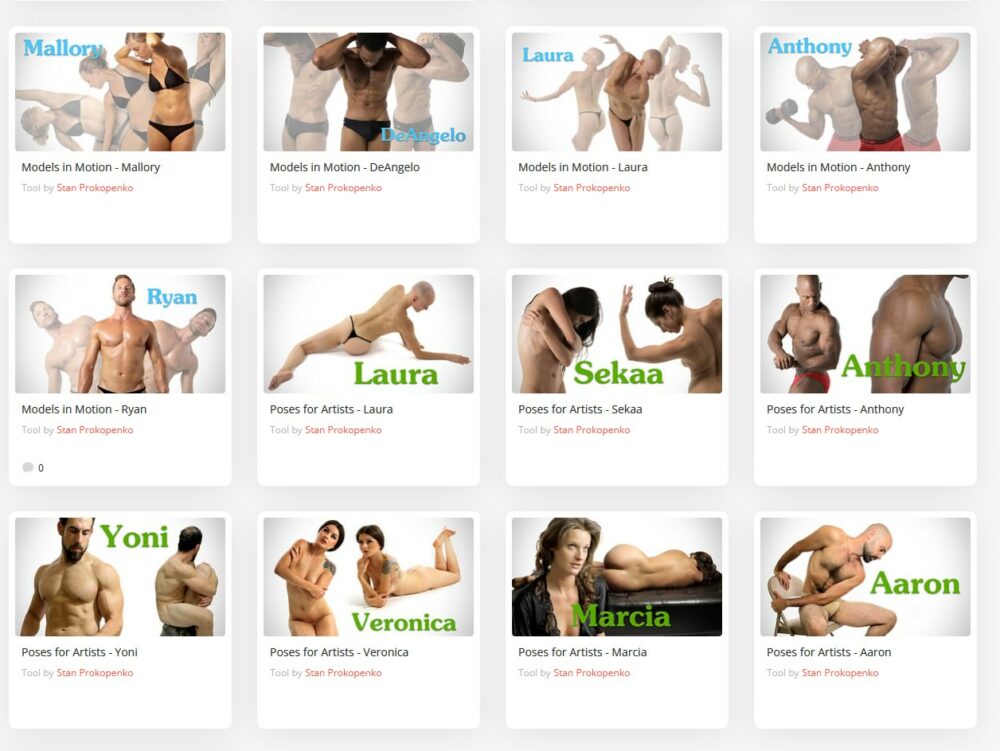 Proko is an incredible teacher and has made this astonishingly useful and thorough art education platform. In addition to the exceptional courses (which you should definitely sign up for), they offer a limited but high quality sets of reference, focused on improving your classical figure drawing and construction skills.
---
Ok I know I'm fairly biased, but Reference.Pictures offers some of the best and most affordable pose reference on the internet. We've got a ton of different models, a variety of lighting, landscape & figure reference, costumed & underwear shots, and tens of thousands of totally free shots. And all of it can be used not just for studies but also for any commercial work you might do.